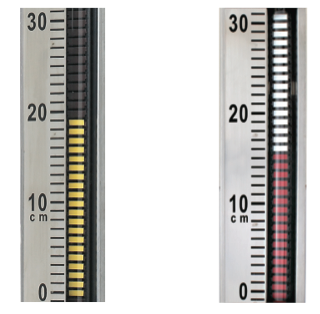 Indicator
Operating Principle
Indicator is another key point of Magnetic Level Gauge.
It is out of the chamber , equipped with vacuumized glass tube, which contains bicoloured two-face magnetic bargraph or fluorescent shuttle. In response to the float movement in the chamber, based on the magnetic coupling principle,actuating the magnetic bargraph to turn and change color or actuating the shuttle to move synchronously. Then true liquid level can be"read" from the corresponding point on the measuring scale.
Structure :
• U-shape Groove
• Scale
• Indication
SS Aluminum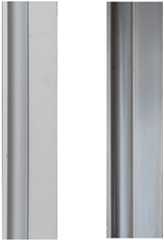 • U-shape Groove
-Stainless Steel Series: SSS, SSH, SSL
-Aluminium Alloy Series: ASS/ASH

Hermetically sealed glass tube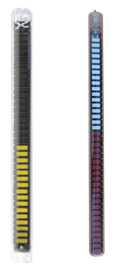 • Indication
-Hermetically sealed glass tube
-Hermetically sealed glass tube
-Special high and low temperature-resistant material Magnetic Bargraph
-Mechanical stop and interlock design to avoid random rotating
-Resistant high-temperature paint, fastness
-Different color bargraph available

Low Temp. High Temp.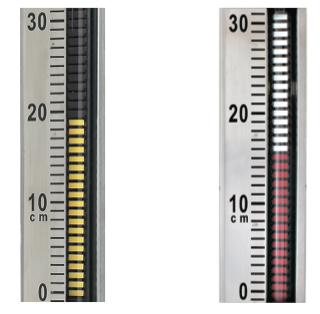 • Scale
-304SS/316SS available
-Multi engineering units optional
-Laser carve, fastness